War Torn Multiplayer Suit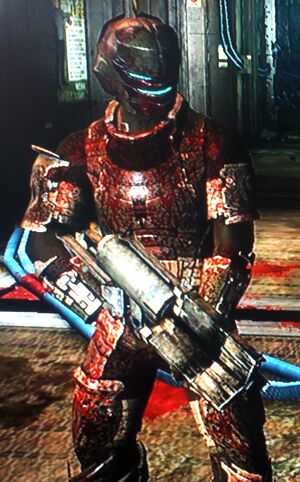 Production History
Specifications
[Source]
The War Torn Suit, unlocked at level 56, is available only in multiplayer. It does not provide any advantages or benefits. The suit consists of a plain gray base color, with excessive amounts of blood drenching it.
The concept of the suit is similar to the Bloody Vintage Suit, in that both are covered with blood.
Ad blocker interference detected!
Wikia is a free-to-use site that makes money from advertising. We have a modified experience for viewers using ad blockers

Wikia is not accessible if you've made further modifications. Remove the custom ad blocker rule(s) and the page will load as expected.