Welcome, WolfeSpeider, to Dead Space Wiki and thank you for your contributions! There's a lot to do around here, so we hope you'll stay with us and make many more improvements.
---
Please read our introduction, where you'll find out what this site is and what we're trying to accomplish.
Want to observe wiki activities? Recent changes is a great first stop, because you can see what other people are editing right this minute, and where you can help.
Need help? Visit our help section where you can find how to add images and get assistance with editing.
Questions? Post them on the forums or on the wiki's main talk page! We need all the assistance we can get and have many articles that we could use help on, which you can find here! Alternatively, you can chat with other community members on the IRC channel.
Sign your edits! We only sign our edits when posting on Talk pages; to do this, just put the following code after your post: -- ~~~~. Then, when you press the "Save Page" button, Dead Space Wiki will replace the code with your username and the time and date you posted! For more information on how to customize your signature visit our help page.
Have fun and happy editing!
If you have any questions, ask the on duty admin or a member of the admin team.
Right Back At'cha
Edit
Oh no no.... You're the best!!! ;) DS2117
Another Slendy Pic
Edit
Wanna check this one out?

http://redapplecandy.deviantart.com/art/Slender-Man-187112281
DS2117
YOU GOTTA SEE THIS!!!!!!!!!!!!!!
Edit
We NEED to watch this series
HALO 4 FORWARD UNTO DAWN TRAILER!!!!!
Trust me, you're gonna love this. I pretty much screamed!
Enjoy.
Your little engineer, DS2117 (talk) 05:09, August 25, 2012 (UTC)
just watch
Edit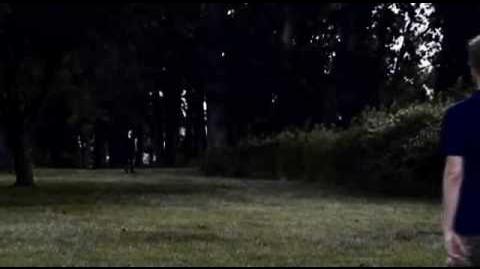 I LOVE THIS!!!!!
DS2117 (talk) 02:36, September 19, 2012 (UTC)
Where did you go?
Edit
Hey, where did you go, honey? Haven't heard from you in a while. 😰😥 please text me or something.
DS2117
O_O I found your comic con costume
Edit
I... I.... I don't know why.... But I found this.... XD I felt the hairs on my neck go up. XD DS2117 (talk) 09:04, November 22, 2012 (UTC)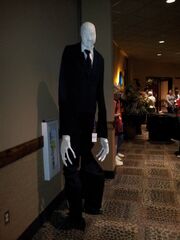 I just got an Alienware, so I'll be on Wikia more. Give me a message when you want to chat sometime. Also, my new phone came and I recorded yours and Kris numbers down, so I'll text you guys once I set all of that up! We'll finally be in contact again. XD 50.126.209.199 00:59, December 25, 2012 (UTC)
==
==

Started Writing Again
Edit
Well, I've started to write again. Remember that Prototype/Dead Space crossover we talked about? Well I started it. It's at Dead Space Fanon Wiki. I'm now one of the Admins there. :) I'll be helping out there and I'll still be here.
-Love DS2117 (talk) 09:05, January 2, 2013 (UTC)
 :3 Isaac and Ellie ARE TOGETHER
Edit
All I can say is this..... DS2117 (talk) 01:03, January 18, 2013 (UTC)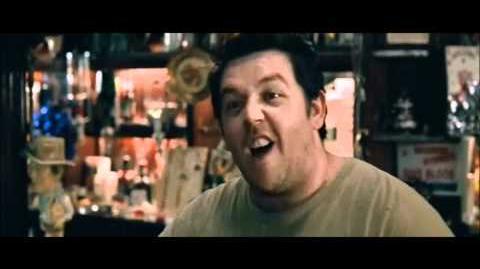 I saw this and I wanted to scream, but I didn't. I screamed in my mind. DS2117 (talk) 01:04, January 20, 2013 (UTC)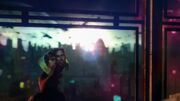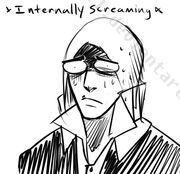 Clarke and Carver action
Edit
I couldn't stop laughing at this. <3
DS2117 (talk) 02:12, January 27, 2013 (UTC)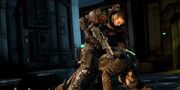 "I've been waiting for this moment, for all my life..."
Edit
Words can't explain how shocked and excited I was when I saw this.
DEAD SPACE 3 COUNTDOWN BEGINS NOW
DS2117
(
talk
) 07:46, January 28, 2013 (UTC)
Remember to Always Take a Moment to Breathe
Edit
I know life is hard, and recent days have been stressful, but always remember to stop and relax. I know you try you're hardest and I'm so proud of you, but you're only human, and we as humans need time to think about our situations. I will always be by your side supporting you, no matter what. And just know that tomorrow is a new day, a fresh start. As cheesy as it sounds, you're my Isaac and I'm your Ellie. We stick together through anything and everything, to the very end.
love, DS2117 (talk) 08:07, February 1, 2013 (UTC)
Animation
Edit
This is for the expo next week. Be mindful, I had to make this in a week. XD enjoy!
DS2117 (talk) 05:50, February 24, 2013 (UTC)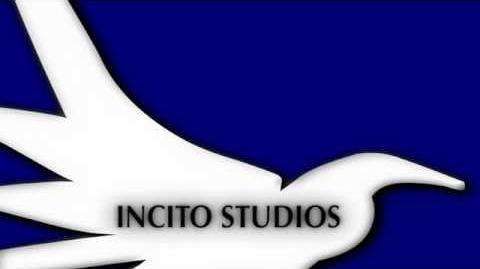 Best Story Ever
Edit
http://www.fanfiction.net/s/9062865/1/Emptiness
Isaac and Ellie.
I love this, it's amazing. Sad and happy. Dont know why, makes me think of us. Enjoy.
DS2117 (talk) 03:38, March 3, 2013 (UTC)
Dead Space gone INSANELY creepy
Edit
http://m.youtube.com/verify_age?client=mv-google&layout=tablet&next=%2Fwatch%3Fipadtype%3D2%26utcoffset%3D-480%26v%3DttM9UAYtx_I

I present this madness vid to you.
DS2117 (talk) 20:31, March 7, 2013 (UTC)
==
==

Slender Space
Edit
O_O *hugs plasma cutter tightly*
DS2117 (talk) 01:22, March 13, 2013 (UTC)
Isaac the Dork
Edit
THIS....THIS....THIS... XD
DS2117 (talk) 01:23, March 13, 2013 (UTC)
Best Rap
Edit

This is amazing. DS2117 (talk) 01:51, March 15, 2013 (UTC)
DS3 Isaac Clarke action figure
Edit
Finally found it! Doesn't it look awesome?!?!?
This is what I want to do
Edit
O_O this is beautiful. And I see they use the 3D program I use.
DS2117 (talk) 19:25, March 30, 2013 (UTC)
DS3 Censored by Roosterteeth
Edit
CATS, BUTTERFLIES, CATERPILLARS, AND SMILEY FACES.
DS2117 (talk) 05:28, April 19, 2013 (UTC)
My Disfunctional Family
Edit
Yup, this is me and my friends. XD
DS2117 (talk) 03:51, April 22, 2013 (UTC)
Random Chat
Edit
Just read, my bro and I are talking to a friend.
DS2117 (talk) 05:29, April 28, 2013 (UTC)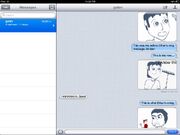 Sorry, I was watching it yesterday
Edit
Yeah, watchd pulp fiction yesterday, remember? The spongebob music playing in the background makes this funnier. You are spongebob, you know who is Patrick, and I guess I'm Sandy. XD DS2117 (talk) 01:05, May 8, 2013 (UTC)

http://m.youtube.com/#/watch?v=iEdBeyXGZ94
Dead Space 3 Ending Credits
Edit
sounds pretty badass. DS2117 (talk) 23:35, May 12, 2013 (UTC)