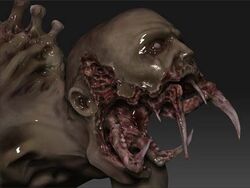 One thing I love about Dead Space 2 and Dante's Inferno is being able to play the music on my XMB whilst playing. For both games, I put together a special playlist of songs to which I slay Necromorphs.
Intense Shit
When the shit hits the fan and becomes an all-out shitstorm of Necromorphs, these songs help me relax and concentrate on what really matters: dismemberment.
Evisceration Plague--Cannibal Corpse
Of Legions--Whitechapel
Frost--Enslaved
The Call of Ktulu--Metallica
Creeping Death--Metallica
All Nightmare Long--Metallica
Scary Monsters and Nice Sprites--Skrillex
Every single remix of Scary Monsters and Nice Sprites ever--Skrillex
Kill Everybody (Bare Noize Remix)--Skrillex
Cannibal--Statix-X
Electric Pulse--Static-X
Dead Embyonic Cells-Sepultura
Sewn Back Together Wrong--Dethklok
Laser Cannon Death Sentence--Dethklok
Bloodrocuted--Dethklok
More Human Than Human-Rob Zombie
Requiem--Lamb of God
No Love Lost--Carcass
Voices--Distrubed
Down With The Sickness--Disturbed
The Haunting--Testament
Mr. Scary--Dokken
The One--Elena Siegman
The Dash--Gary Schyman (BioShock Score)
The Engine City--Gary Schyman (BioShock Score)
The Joker--Steve Miller Band
Zero Gravity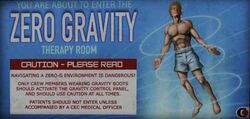 These are the songs I play when floating and flying around in Zero-G enviorments.
Space Intro--Steve Miller Band
Spade Oddity--David Bowie
Ashes to Ashes

--David Bowie

Moonage Daydream

--David Bowie

Rocket Man--Elton John

Moonlight Sonata--Ludwig von Beethoven

Piano Concerto Number 1--Pytor Ilyich Tchaikovsy

Trepak--

Pytor Ilyich Tchaikovsy
Story Songs
For specific moments in Dead Space 2, certain songs seem to make everything about slaughtering Necromorphs even more badass. Needless to say, there may be some minor spoilers.
Bad Religon--Godsmack--When you enter the part of the Titan Station Church of Unitology with the large female Tripod that knocks Isaac down and drags him across the floor.
Superbeast--Rob Zombie--During the elevator sequence in Chapter 7: Power From The Sun where Tripods attack from all sides.
Let's Go Sunning--Dinah Shore--When you have to go out into space and re align the solar panels in Chapter 7.
Behind Blue Eyes--The Who--Inside the Eye Poke Machine.
Countdown To Extinction--Megadeth--After the Convergence event at the Site 12 Marker begins and after the Eye Poke Machine. A great song to kill Tiedemann to.
For the final boss with Nicole and the Marker in your head there are a few fitting songs:

Release the Demons--Godsmack
Voices--Disturbed
Down With The Sickness--Disturbed
The One--Elena Siegman
Ad blocker interference detected!
Wikia is a free-to-use site that makes money from advertising. We have a modified experience for viewers using ad blockers

Wikia is not accessible if you've made further modifications. Remove the custom ad blocker rule(s) and the page will load as expected.