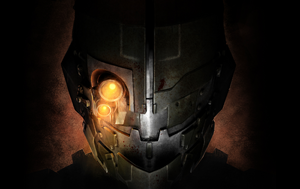 The madness continues with Severed! Have you played Dead Space 2: Severed yet? Two chapters only but hey, they added the Twitchers back!
Not much administrative notice to be given out other than that the Administration Team will be conducting minor tests on features. I'm loving the Dead Space community and proud to be a member of this wiki! Your participation and contribution in this wiki is awesome!
Happy editing and, as always, keep dismembering!!
Update

: IRC channel is available to all. :)
Ad blocker interference detected!
Wikia is a free-to-use site that makes money from advertising. We have a modified experience for viewers using ad blockers

Wikia is not accessible if you've made further modifications. Remove the custom ad blocker rule(s) and the page will load as expected.