First of all, happy new year! Hope you all had a nice time spending the month with families and friends. If you've been editing the wiki over the holidays, I have only one thing to say, "it's the holidays! what's wrong with you!". :P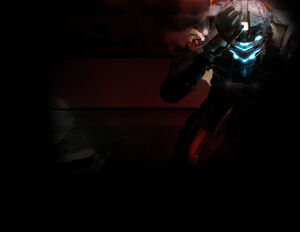 Back to talking about updates, the wiki has a new (and simpler) background image of Isaac clutching his head, being demented and paranoid. The previous background was colourful and action-packed but loaded slower than the current image, even after compressing the file quality/size. Hope you can forgive me for changing the background; sometimes, sacrifices are needed to make sure the wiki performs smoothly.
Some might have noticed that there has been small change made to the WikiActivity button located on the upper right corner. Yup, it was previously a WikiActivity button and currently a RecentChanges button. Allow me to explain what those two are: both WikiActivity and RecentChanges are site-overview features that allows users to see the ongoing activities on the site (obvious title is obvious; redundant). Whereas RecentChanges display all the activities in great detail, WikiActivity functions similarly albeit in less detail but with a more elegant user interface (i.e. those Most Edited articles and Community-corner). Which one do you prefer most?
Lastly, it's simply unfair for us PC users not having access to the demo.... RAEGQUIT!
As always, happy editing and buy Dead Space 2 on January 25th!
Ad blocker interference detected!
Wikia is a free-to-use site that makes money from advertising. We have a modified experience for viewers using ad blockers

Wikia is not accessible if you've made further modifications. Remove the custom ad blocker rule(s) and the page will load as expected.