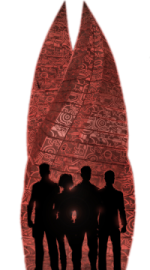 A few of you might notice some new (yet minor) changes to the site. A few tweaks here and there and mostly stability fixtures. Nothing major really. A new Wiki logo will be uploaded to reflect Isaac's new adventure, and this one will feature his new RIG!
p.s. No, this is not celebrating or contributing to the Halo: Reach Multiplayer Beta hype.
[UPDATE]
Yes, Beta also includes new Forum design. ;)
Now, it includes the ability to search the forum (and only the forum!), the list has been compressed by a template and looks much more professional and compact!
[Another UPDATE]
Yay, Main Page has an exclusive appearance!
Ad blocker interference detected!
Wikia is a free-to-use site that makes money from advertising. We have a modified experience for viewers using ad blockers

Wikia is not accessible if you've made further modifications. Remove the custom ad blocker rule(s) and the page will load as expected.