Comments

9
AND NOW...THE MOMENT YOU'VE ALL BEEN WAITING FOR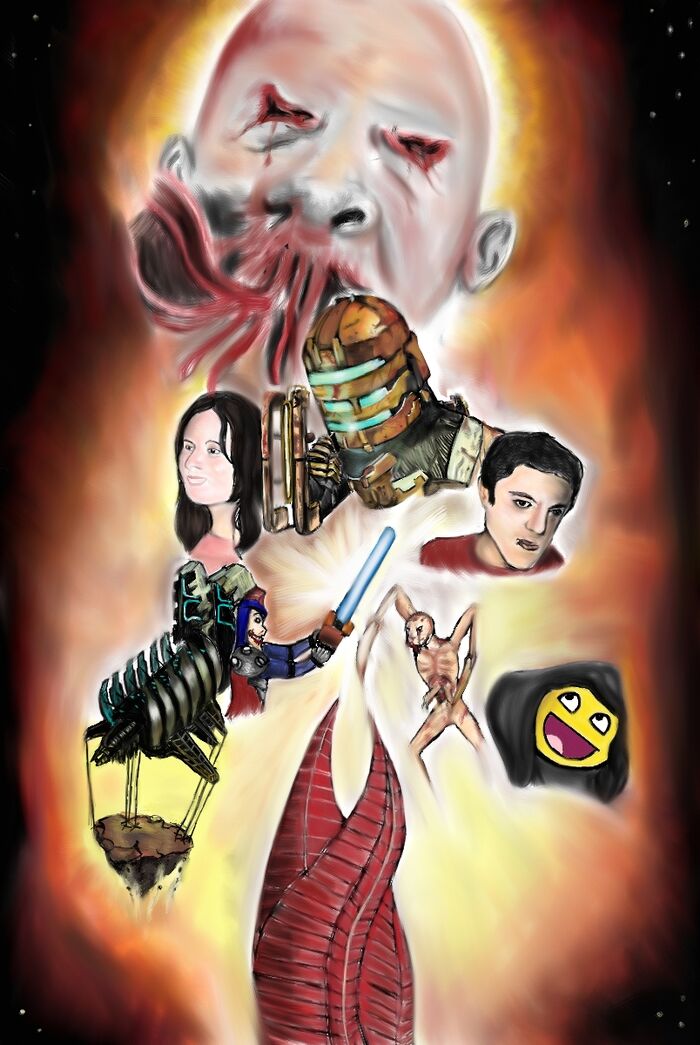 Okay so technically it could use a little bit of work, but this is basically finished. I'll still work on it from time to time, but everything from now on will be superficial. Subs! Do your thing and try to add the Dead Space Wiki logo, if you need me to email to you then tell me! BTW feel free to download this pic if you'd like and add your own edits or logo.

This will act as the promotional poster to Dead Space : Lost Files.
The following are shown:
MasterM
LBCCCP
Subtank
Haegemonia
Nightmare Hobo
Peace...