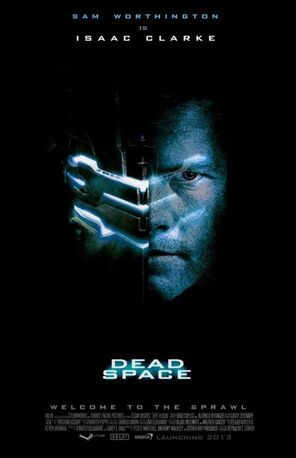 Hey Guys,
So I was playing Dead Space 1 again, and thinking to myself... hey what if they made a Live Action Movie. I went online and found this picture (fake by the way). I think it is a great idea allowing people who haven't heard of or played the games to really dive into the backstory and sub-plots of this story.
I don't know just a thought....... I think Sam here (seen in picture on the Right) would be an almost perfect match for Isaac ..... other than the voice actor that played him in the game.
A couple people That would play Isaac well in my opinion would be
Sam Worthington
Jason Isaacs
Jake Gyllenhaal
What do you guys think about maybe who should play who or how they should go about telling the story to the viewers.
Thanks for Listening
Issac Was There ! 03:05, May 22, 2012 (UTC) Christian Issac Was There ! 03:05, May 22, 2012 (UTC)
Ad blocker interference detected!
Wikia is a free-to-use site that makes money from advertising. We have a modified experience for viewers using ad blockers

Wikia is not accessible if you've made further modifications. Remove the custom ad blocker rule(s) and the page will load as expected.