Ad blocker interference detected!
Wikia is a free-to-use site that makes money from advertising. We have a modified experience for viewers using ad blockers

Wikia is not accessible if you've made further modifications. Remove the custom ad blocker rule(s) and the page will load as expected.
Multiplayer Fights in Dead Space 2 are cool. But they're missing one thing....
MORE FREAKIN TYPES OF NECROMORPHS
!!!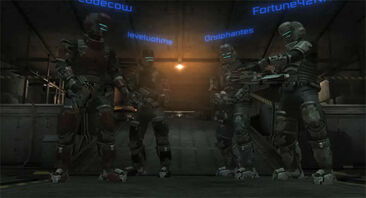 I like what they have, but they need to put more types in.
What they already have:
What they need to put in:

I usually play as a member of the Pack or a Lurker, but if I could, I'd play as a Stalker or a Hunter. Wouldn't you do that, too??? I mean, I would. Stalkers are friggan awesome!!! ;)