| | | |
| --- | --- | --- |
| " | Oh, God. They re-animate things?! What if they infect like, an Elephant or something?! | " |
-Matthew Posivy after playing a chapter of Dead Space
Biography
Edit
Hello! And welcome to my user page! A little bit about me: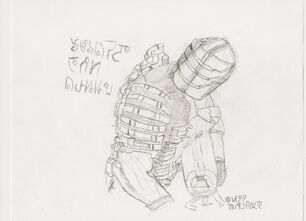 Personal Info
Edit
My name is Matthew Posivy. I live in Toronto and go to Sheridan Institute of Technology and Advanced Learning. My hobbies include writing fan faction, parkour, video games, reading, and concept art. I'd like to think that I am an all around good guy who loves to have fun. If you have any questions, or would just like to talk, drop me a line on my talk page, or read about my endeavors on the blog page. You can also follow me on Twitter @ MattPosivy if you'd like. Just tell me it's someone from the DSWiki community mkay? Mkay.
Other Games
Edit
I have an Xbox360, a Wii (yes, I am a "Wii-360er") and a crazy good laptop ( it just happens to be an Alienware M15X she's my pride and joy).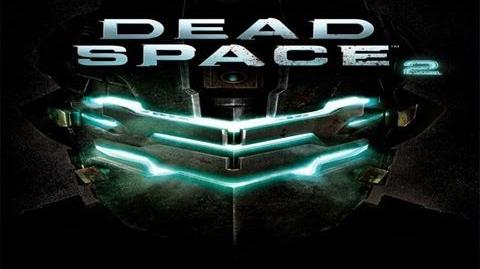 I'm a huge gamer. Here follows a list of my games. Most of them I have beaten, some im still working on or are new. If you see one in common, and its online, feel free to ask my username/gamertag/steam ID! The arterisks denote walkthroughs I have written.
XBox 360
Assassin's Creed 2
Assassin's Creed: Brotherhood
Call of Duty: Modern Warfare 2
Dead Space
Dead Space 2: Collector's Edition (on pre- order)
Wii
Dead Space: Extraction
Mario Kart Wii
Metroid Prime 3: Corruption
The Legend of Zelda: Twilight Princess
PC
Bioshock
Bioshock 2
Call of Cthulhu: Dark Corners of the Earth
Dead Space
Diablo 2
Doom 3
Doom 3: Resurrection of Evil
Fallout 3
Fallout: New Vegas
F.E.A.R
F.E.A.R 2: Project Origin
Half Life
Half Life 2 (All episodes)
Halo: Combat Evolved
Halo 2
Left 4 Dead
Left 4 Dead 2
Mirror's Edge
Shadowrun
Starcraft
Starcraft 2
System Shock 2
Team Fortress 2
World of Warcraft
My Steam ID is possman1101
My XBox Live gamertag is Simm0n51101
Matthew Posivy
Biographical information

Homeworld:

Earth

Date of birth:

September 5th, 1991

Date of death:

N/A

Physical information

Gender:

Male

Height:

6'1"

Equipment(s):

RIG, Stasis Module, Telekinesis Module, Zero Gravity Boots

Hair:

Brown

Eyes:

Hazel

Chronological and political information

Affiliation:

Sheridan College, Dead Space Wiki Community

[Source]
I'm tall. 6' 2" I'm told.
My favourite weapon in Dead Space is the Plasma Cutter. Why? It really serves every kind of combat role. Very good when upgraded fully. Really
only drawback I see with it is facing multiple Necromorphs. For that kind of work I prefer either the Line Gun or the Contact Beam.
My favourite Necromorph........good question. I hate them all equally. But the coolest I'd say is a tie between The Divider and The Slasher. Why?
Divider because they scare the crap out of me. One of the greatest moments playing Dead Space is the part with the first Divider you see. That dark hallway and the guy at the end dies? Then you see

this tall menacing shadow...? Man, that was good. The Slasher because...well hes basically the mascot of Dead Space. That and they're always good for a scare. Never know what the creepers are going to do next.
Favourite Character? Isaac hands down. Isaac sets the new genre of survival horror as being the average guy trapped in a nightmare. He isn't a police guy or a space marine, he's just an engineer. It'sreally that aspect that I enjoy the most about the game, and what makes it such a stroke of genious on Viceral's part. It also makes me think of the things normal people do to survive under such circumstances. An average guy repeatedly tearing former humans apart with mining tools? That is the ultimate suvival game.
My thoughts on Dead Space 2
Edit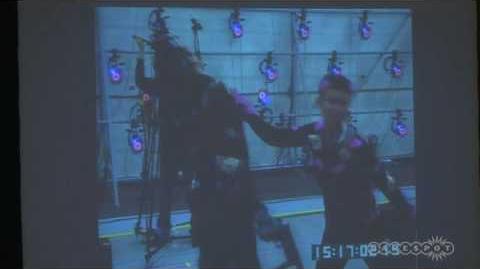 The first time I heard about Dead Space 2, I was elated. I fell in love with the first game, and was so happy to hear that EA was making another one. Upon watching the first seconds of the game, (that little clip of Isaac on the train revealed at PAX) it was clear to me that some huge changes were in store for the game. I was rather nervous for sure. I mean flight was obviously never part of the gameplay for the first DS. But, as I kept stating on WikiAnswers, it was the best idea to trust in the Dead Space Team. Those guys are great. Seriously. I haven't seen this level of interaction with the fans since Bungie. And In my opinion, EA has surpassed Bungie's level. They have a Twitter page, a FaceBook page, RSS feeds...ect. I one saw an interview with (that guy on the DS team..what's his name......I can't remember) someone on the EA team who was reading tweets and emails off of his computer...and them answering them then and there! I mean come on, that's very cool. Anyways, more recently, when I saw the latest gameplay and the still gruesome deaths revealed by the DS Team, I was convinced they didn't pull a Resident Evil 5 and change the whole thing on us. Now, I'm even more anxious to play it.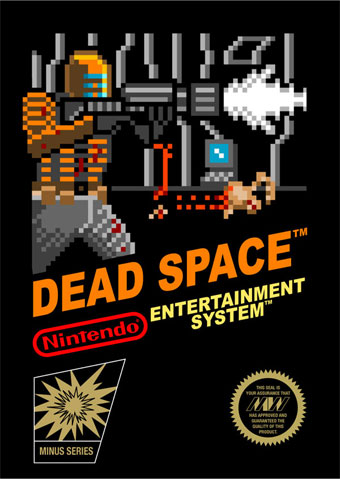 My favorite pages
Edit