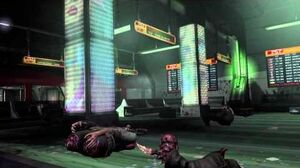 Ello Govenor Edit
CrackShot here, a fellow mindless minion of EA's Dead Space fanbase who wish to take over the wor--i mean edit this wiki (cough) (cough).
Remember always have a extra medium health pack handy and atleast a full clip of ammo ;). (CrackShot 19:25, November 1, 2010 (UTC))
Fun Facts:
MY Xbox GAMERTAG IS: Isaac Da Clarke
My favorite games (and series) are Republic Commando, Dead Space, Halo, Gears, Half Life, Mass Effect, Left 4 Dead, Dead Rising, Portal, and Prototype.
I got into Dead Space after i watched the beginning of a Lets Play of Dead Space on youtube.
Im left handed.
I've averaged straight A's and a 4.0 GPA since 4th grade.
Im Currently a General Grade 4 in Halo Reach.
Ive beaten Dead Space on Impossible Mode wearing only the level 1 rig suit.
I have every Dead Space achievement unlocked.
Im an otaku (not an obsessive one though) (lucky me that Dead Space was made in an anime style movie!).
Im an artist.
Im a Star Wars fan.
"They said space was a nice place....,Well they lied.........a lot"