I play both DS1 and DS2.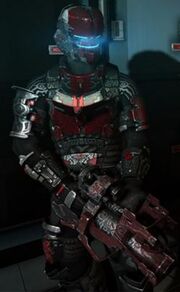 My Opinion on Dead Space
Edit
Dead Space and it's sequel are alike in many ways. These two games are fun, but they're not very scary games on lower difficulties. Impossible and Zealot difficulties make your heart pound every battle.
What I'll Do On This Wiki
Edit
I will edit the Dead Space Wiki if I find out any news for Dead Space products. I will aslo fix any mistakes or add to pages that are too short or messed up. I will be putting videos of Dead Space on youtube once I get a camera.