'Expect Delays'is the fifth chapter of Dead Space 3.
Reaching the biggest ship in the derelict flotilla, the CMS Terra Nova via the SKIP transportation cart, Isaac must now progress through the Terra Nova and attempt to re-activate the ships tram systems in order to travel to the location of the ship where the shuttle CMS Crozier is docked and try and get it working again.
In order of appearance:
The Regenerator makes its first appearance in this chapter.
Also in this chapter you have to face two Regenerators at the same time, a first for the series.
The first Scavenger bot is found in this chapter.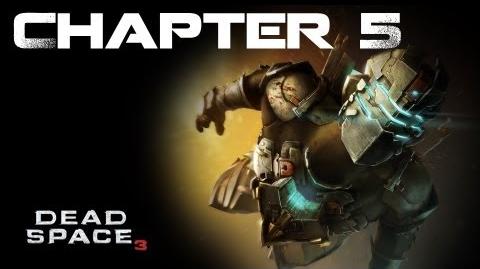 Ad blocker interference detected!
Wikia is a free-to-use site that makes money from advertising. We have a modified experience for viewers using ad blockers

Wikia is not accessible if you've made further modifications. Remove the custom ad blocker rule(s) and the page will load as expected.